---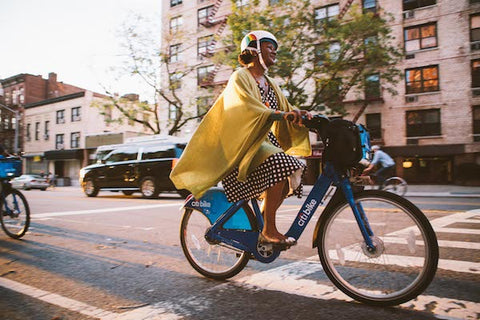 Day Pass E-Gift Certificate
Give the gift of bike share! Citi Bike is a great way to get around the city – it's faster than walking, cheaper than a taxi and more fun than the subway. With 12,000 bikes and 750 stations across Manhattan, Brooklyn, Queens and Jersey City, it's easy to grab a bike whenever and wherever you need one.
The Citi Bike Day Pass includes unlimited rides on a classic Citi Bike in a 24-hour period, and the first 30 minutes of each ride are always free.
When you gift a Day Pass, you'll pay for the base price of the pass, and the recipient will be responsible for any additional extra time fees incurred from rides longer than 30 minutes (See our Day Passes page for more details.)
Just enter your recipient's email address and we'll email them a gift code and instructions for redeeming their free pass or use your email to keep this a surprise until the special day comes!
Passes can be redeemed through the Citi Bike mobile app or at any Citi Bike station kiosk.
Citi Bike gift certificates are not returnable or refundable.
---